You can perform various updates, changes and operations on an existing reservation. By clicking anywhere on a reservation from the Res. Plan, you will be redirected to the reservation view screen.
The reservation view will display all the data of a specific reservation as well as the options to print it, issue an agreement (to sign with the guest), issue invoices for this particular reservation and add comments to it.
Also, you have the ability to edit the various reservation components by clicking on the orange cog icon "  EDIT" (where visible), as well as add extra charges for this reservation like Spa, Transportation, or any other charge that you have defined in the Financing add-on.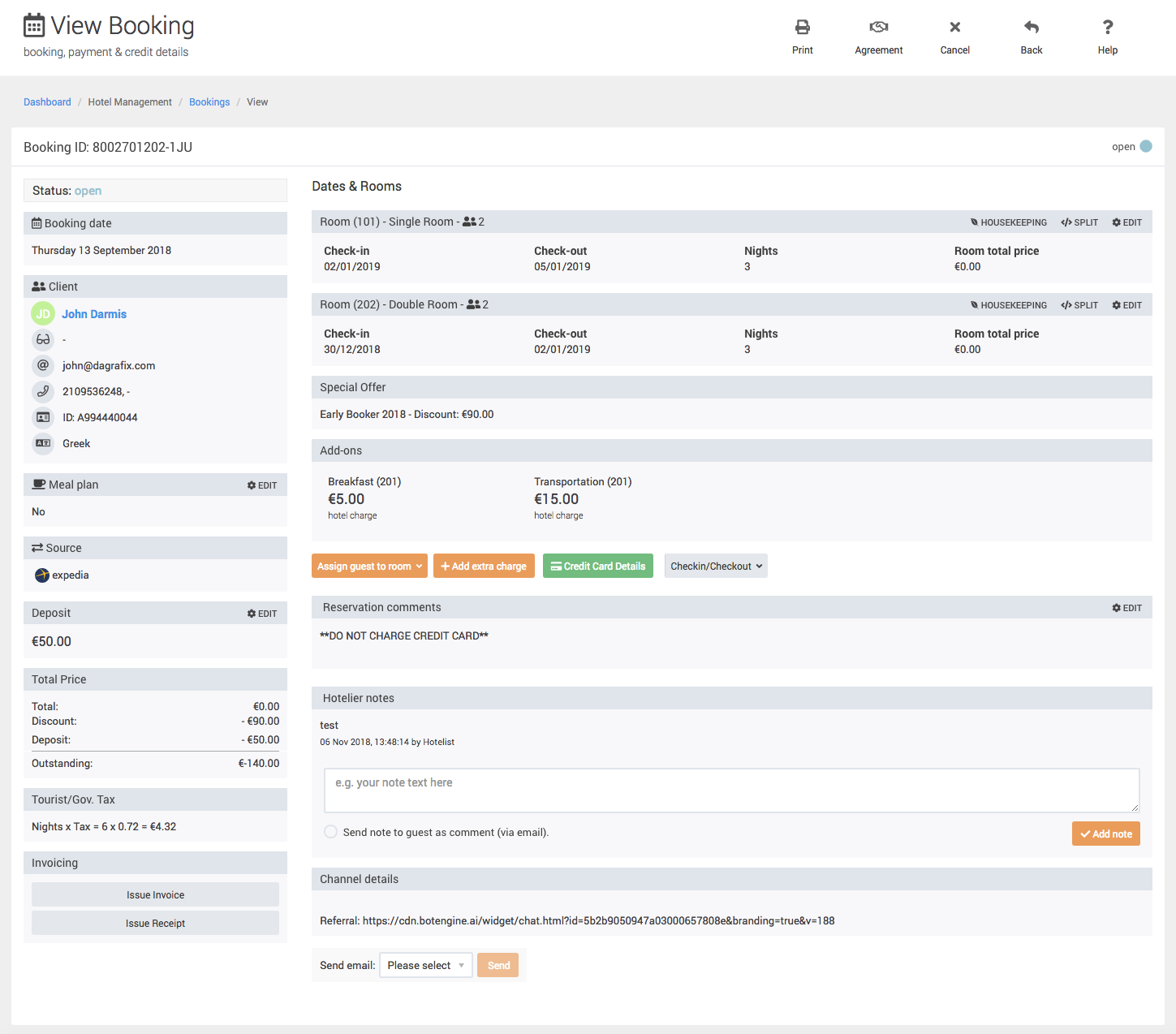 You may remove a room from this list, or change a room Housekeeping action order, as well as split a room in 2 parts or more.
By adding a new comment, you can select to notify the guest via email, letting them know that you have updated their reservation and added that comment.
You can also send any pre-defined email template to the booker (if you have the email tool add-on)